How to get to La Casa del Hortelano
Chinchón is a medieval town and getting to our house can be complicated given the network of narrow one-way streets and that on weekends they close the access to vehicles through the main square.
Following the following instructions, they will arrive perfectly at our house:
First send the GPS to the following location:
https://maps.app.goo.gl/QmRvCgzm7dMviefK8?g_st=iw
Once you pass the Plaza de San Roque you will arrive at the intersection of Calle Contreras with Calle Molinos Baja, which is where our house is located: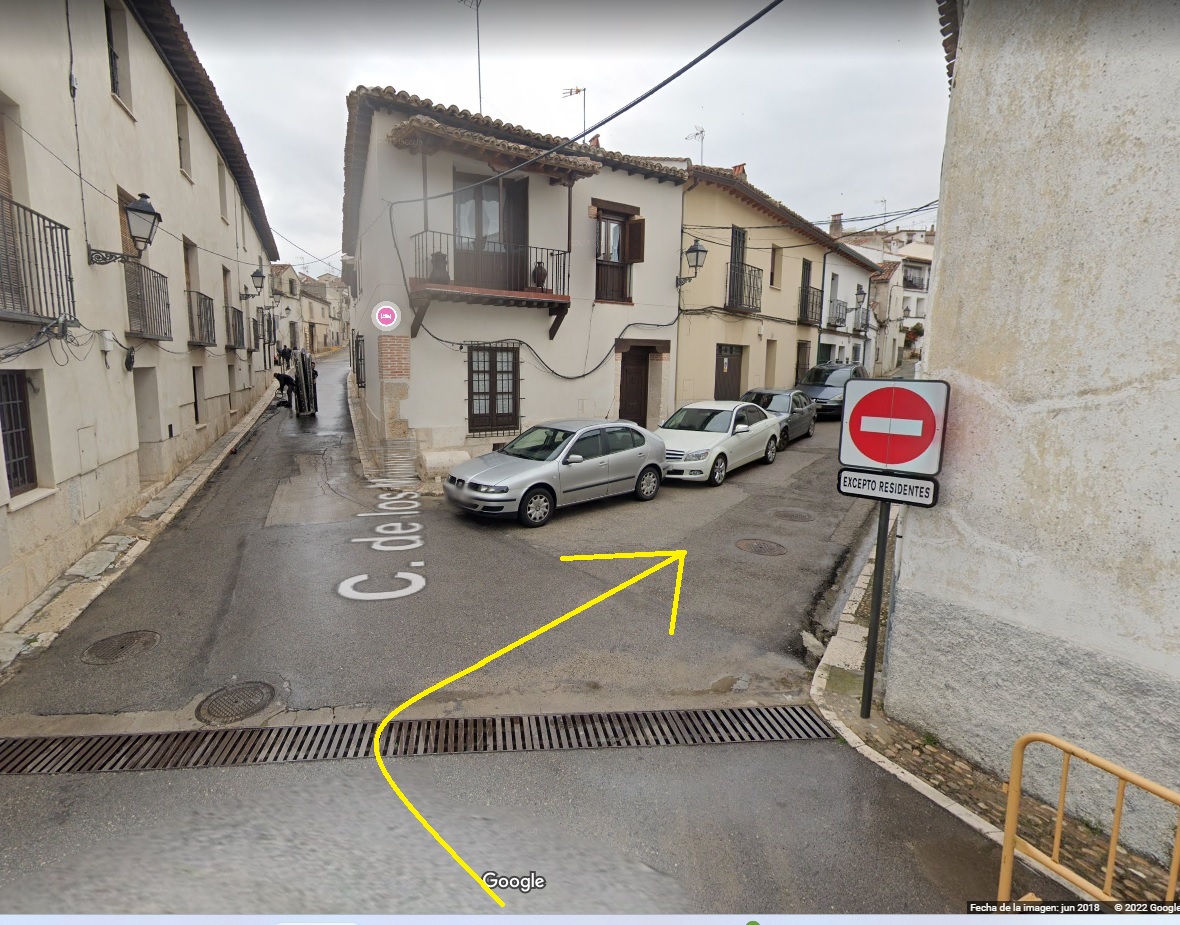 Follow the yellow arrow, here you will see a sign prohibiting entry except residents or a street cut off except residents. You can pass since you are going to the rural house.
You go up the street until you get to our house where you can park your car inside it: